JC Fences & Decks in Marin
We try our best to meet all of our clients individual requirements. As a small company, we take great pride in delivering excellent customer service. We thrive to deliver the results you deserve from a expert arbor, pergola & decking contractor. When you consider  JC Fences & Decks, you are selecting an experienced owner operator who actually physically builds decks and pergolas. Pergolas and decking is precisely what we do, day in and day out. So we understand what works, aesthetically and structurally when working with you to design that seamless indoor outdoor flow.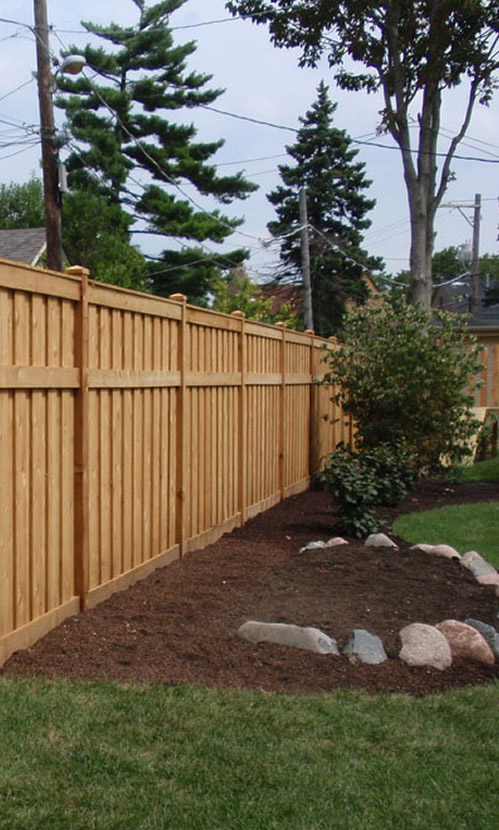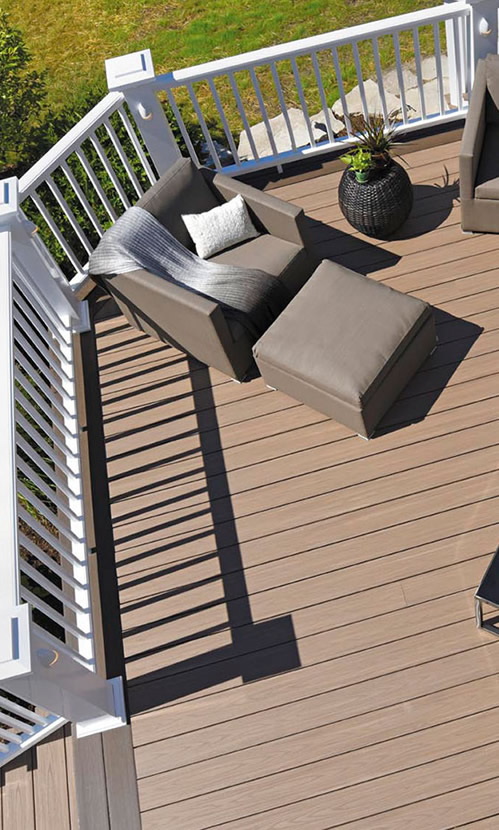 JC Fences & Decks in Marin
We take the time to understand your vision for your deck or fencing project, not impose our own. JC Fences & Decks believes in making excellent presentations of information and letting the customer decide what will work best for them. Of course we are there for you to share our personal experiences and observations we understand that you look to us to cut through often overwhelming amounts of options and sometimes conflicting opinions. We have a decidedly low pressure approach and will never try to rush you into a decision.
A deck or patio isn't just a collection of wood and stain, it's an outdoor living space that adds beauty and function to any home. It's a place for relaxing with loved ones and watching the sun set over the ocean, for hosting gatherings of family and friends out in the fresh air and sunshine, and for enjoying what makes living in Northern California so great!
Quality, Custom Built Decks by the Best Deck Builder in Marin
Ground Level Deck – A popular choice in Marin county, Ground Level Decks are typically less than twelve inches above the ground. A small frame will be built to allow for insulation and to prevent rotting in the wood from moisture. Ground Level Decks usually start from the back door and stretch out to desired length! 
Raised Deck – A Raised Deck, also known as a Balcony Deck, comes out of a second story. The height of the Deck is defined by the structure of your home! Raised Decks are supported by post anchored into the ground below. The outside stairway from the Deck will mimic your indoor stairway's height. 
Low Attached Deck – Low Attached Decks are similar to Ground Level Decks. They are low to the ground, but don't necessarily have to be on the ground. A frame will be built to your desired height and attached to the home. The Deck will meet the threshold of the Back Door. 
Hillside Deck – Though  quite as common in Marin county, hillside Deck is a strategically placed Deck designed to accommodate for a sloped back yard. Just because you have a hilly backyard, doesn't mean you have to forfeit your Deck Dreams! 
Split Level Deck – Split level decks can give an illusion of more space. Whether it be two stories, or simply different levels on the ground. Two separate frames will have to be built to make this dream a reality. But it can be your reality! 
Gazebo Deck – Gazebo Decks center around a Gazebo. Whether that Gazebo is in the center and a deck built around it, or the Gazebo is built and a Deck juts out from it, Gazebo Decks can be a fine addition to your back yard oasis.
Wraparound Deck – A Wraparound Deck can extend around your house in any direction and for any length so desired! Extending just around one corner or around the entire home, a Wraparound Deck is the perfect outdoor entertaining space! 
Pool/Hot Tub Deck – In the beautiful Marin county weather, a Pool or Hot Tub is almost a must. And a Deck can take your outdoor activity area to the next level! A Deck can also add some convenience whenever entering or exiting your Pool or Hot Tub! Going all the way around or just covering enough are to help you safely use your Swimming Equipment! 
Free Standing Decks – Free Standing Decks in Marin county are built in an open area and are sturdy enough to not need any sort of attachment. If you have a Large Backyard, Free Standing Decks might be a perfect solution for unused space. Free Standing Decks are perfect for an outdoor kitchen area! Or if you just need an entertaining space far enough away from the house that won't disrupt any non-participants, maybe a Free Standing Deck is the perfect solution.
Fences & Decks Specialist
Additional Services
Water Fountains
Add a fountain to your garden and you'll enjoy the melody of moving water. A pond will quickly become home to frogs, dragonflies, and other wonders of nature. Stock it with fish and enjoy their graceful movements.
Painting
Don't let your deck or fence deteriorate before its time. The professionals at JC Fences & Decks can paint or stain your deck or fence to extend its life. We offer fence and deck painting and staining services for Marin County area properties.
New Lawn Installation
We start your turf installation by analyzing your soil. We'll augment it with whatever it's lacking in its foundation and nutrients. If erosion is a problem, we can suggest custom walls and marginal plant designs to keep it intact.
Pavers
Our specialties include driveway pavers, pool deck pavers, patio pavers, retaining walls and paver sealer. So if you are looking for the best Marin paver company that services all of Marin County, you have come to the right place.
Retaining Wall
The main use of retaining wall blocks is to do what their name implies – retain earth. If you have a slope or grade in your yard on your property that you need to retain for structural reasons, retaining wall blocks are the best way to do this.
Irrigation Systems
A beautiful lawn is necessary to complete the look of your home or office. With a professionally installed sprinkler system, keeping it green is even easier. We specialize in high-quality sprinklers, installation and repairs.

Quality Service on a Budget
JC Fences & Decks is a fence and deck company offering full service in the construction industry. We have experience in the residential construction field working with various types of residential fencing, decking, painting, pergolas, arbors and patio covers.
When it comes to wood fencing we started out doing economical residential fences such as spruce and pine, but have branched out to doing more custom western red cedar fencing using prestained lumber, corbels and other decorative trim.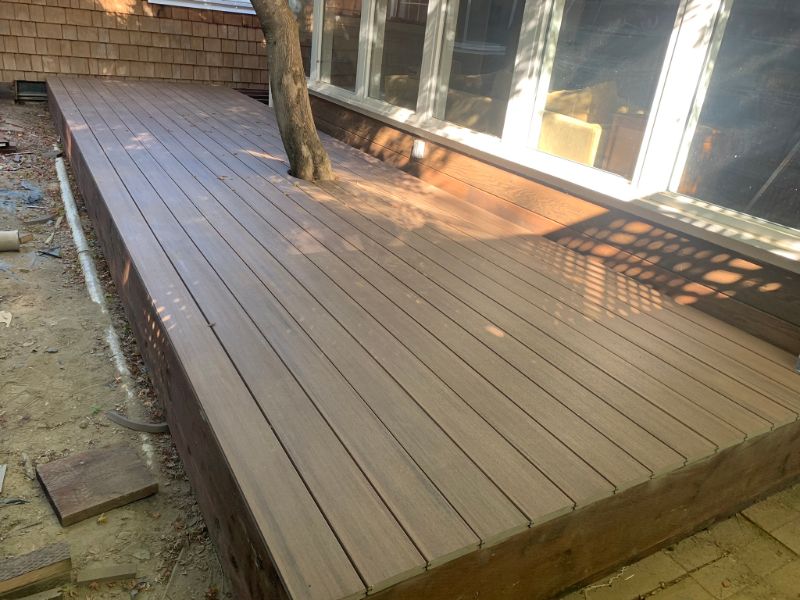 It's out pleasure to serve you and our goal to exceed your expectations! We would love to have the opportunity to earn your business. Please contact us today; and we'll stop by (usually the same day you contact us) and review your project with you.